I minded nothing but my own business, sitting on this uncomfortable throne of mine. A day like every else, people coming and leaving for an audience with the King. It was only for a few people that I thought their questions would maybe concern or interest more of you!
In this monthly post I will publish some of the questions - both about in game and real life - that you asked me! And each and everyone of you has the chance to ask something serious, funny, ridiculous, about Jorvan, being King, myself or whatever comes to your mind! How you may wonder? Well, visit this page here and just ask away!  
This question is really interesting and hard to answer. In fact, I think that a sociable idiot might find happiness way easier than a lonely genius. They have people surrounding them that they probably love, their minds might not be occupied by thoughts about the problems in the world and how to solve them, they might spend more time focussing on the smaller joys, you know.
However, they might have troubles studying and can maybe not get the job they would love to have, which could affect their happiness. As a lonely genius you can achieve anything you want if you are determined enough, but do you really have anyone to tell about your success and share your excitement about it with someone? You see why this question is not easy to answer.
[Note: Jorvan would probably prefer to be a sociable idiot, because people are really important to him, more than wealth or anything. Besides that, even if someone is not as smart as others they can achieve great things by keeping their goals in mind and staying ambitious.]  
Are you a blobfish?
What kind of question is this?! This is like asking someone if they are the Lord of Light. No human can ever live up to those magnificent creatures, we can only aspire to be as worthy as them one day. So don't even think of comparing our filthy society to the blobfish! You might anger them...
Plants or pugs?
Well... this is honestly a really hard decision. Do I really have to say either one or the other? You know, as learned healer plants play a really big role in my life. I have unconditional love for them and also really love tea. But as soothing and calming as plants are... as are pugs. Just listening to their little feet waddling over wooden floor... aah, just as good as a lovely cup of tea, isn't it? No, I will not make a decision! Not this time!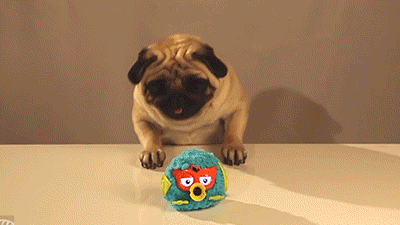 What really happened to King Rickard? And more importantly, how were you involved in the conspiracy to cover up the truth!
This question is really interesting. How does one assume that I have something to do with this? He disappeared into thin air. Maybe it was a red priest? Maybe the lovely lady he laid with last and did not give her what she wanted?

Maybe he just left for good to live a normal life somewhere in the North and maybe the Night King took him amongst his people. More importantly, where did King Lucien Greywood, who rules besides King Rickard, disappear to? The mystery of the Greywoods remains exactly that, a mystery.

And who knows who was involved and who not ;)
 

How much does the crown cost and where can I buy one?
It costs your life and you should therefore not try to get it ;)
 

Why can't you just marry a nice girl like Iselilja and have children like a normal king ? I mean isn't it your duty to the realm go produce a natural heir and also, doesn't Westeros deserve a fabulous queen? I think so!
Sometimes we men are a little stupid and prefer bad boys to incredibly lovely and nice (I have to say this, she knows how to end me) ladies. Besides that, Iselilja laid with King Rickard and not late after he disappeared... but that is another conspiracy. Anyway, what kind of person would I be to steal the woman of my dead friend and previous king? :O And Westeros deserves some gay shipping anyway ;) xD [Edit: Why tf did I say that last thing?!?! Was I drunk??]
---

Anyway, that was it for this week of the King's Court. Many more wonderful questions have been asked, but displaying them all here would probably be too long. If you want to read it all and ask your own, then visit me in the Red Keep at any time [scroll up and visit my Ask.fm :P].

By the old Gods and the new,
King Jorvan Sadelyn