---
---
Hello! Guess what's back, back again?

Behind the scenes is back, back again! Tell a friend! I am done now… on to what you are waiting for this week's installment. You shall be getting to know your Maester of Prophecies and Fortune a little better, the wonderful Alliser Menethil so we shall begin the interview now'!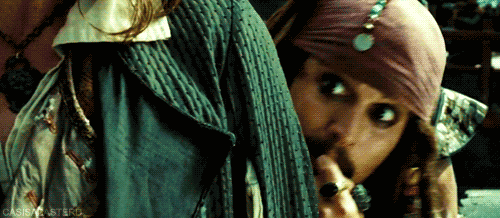 Sophia:
If you could be an animal, what would you be?

Alliser:
I think I would be a tiger, because it's my favorite animal. But if I take a look at my own dogs at home, I might actually want to be a dog...

Sophia:
Not going to lie, I would probably want to be a dog… Are you left-handed or right-handed?
Alliser:
Right-handed, although I was actually both-handed when I was younger.

Sophia:
I used to be able to do that as well, how spooky! What is your favourite Fandom?

Alliser:
Depphead, I suppose. But this is a super hard question! I've been a fan of Harry Potter since I was like... 6-7-8 years old, but... Johnny Depp... <3
Sophia:
Can't argue with you there, personal opinion and all that! What is your favourite music genre?
Alliser:
I honestly listen to whatever I like. I listen to metal, but also pop, classical music, rock... Just whatever sounds good to me.

Sophia:
I play whatever matches my mood so I can understand playing anything! Have you got anything exciting planned for this year?
Alliser:
There are a couple things I have planned, actually! I cosplay Captain Jack Sparrow (hence the faceclaim) and I'm going to attend a couple conventions in my cosplay. But the most exciting thing is (I hope you'll be jealous) that I'm going to meet Charles Dance (Tywin Lannister)! He's coming to the Netherlands (Rotterdam Comic Con) and I cannot wait to meet him!
Sophia:
Wow, I am so jealous that I am not sure I want to continue this interview… Guess I should so why did you choose your job here?
Alliser:
Prophecies and fortune fits me very well. I know a ton of things about it already and besides that it fits Alliser really well!
Sophia:
It does seem to be a good fit from what I have seen! Lastly, is there anything important you want to say?
Alliser:
People cry not because they're weak, it's because they've been strong for too long.
That is once again all we have for you on this week's behind the scenes! I hope you enjoyed reading this, feel free to suggest who to do next down below. I would also like to thank the wonderful Alliser for taking part! See you next time,

Member of the SoMe Team
---