---
---
Hello everyone!

another installment of Task Talk for you lovely lot today. If you have forgotten, this series will be introducing each course that our wonderful World of Thrones maesters have to offer so we hope you are ready!

This week we will be looking at Prophecies and Fortunes which is taught from year 3 to year 7 so make the most of your time. This course is taught by the amazing Alliser Menethil who will teach you all about this wonderful subject so all you need is to start the course. Now we have a short interview with Alliser to tell us some more details relating to this wonderful course!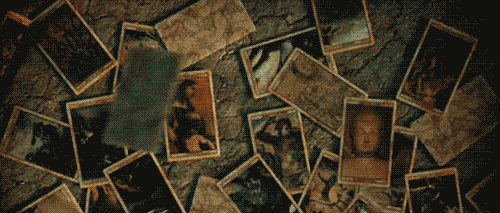 Lucas:
Welcome Maester Alliser! Before we talk too much around the bush, what does your course mean to you?

Alliser:
The course means everything to me. It is actually a way of life, you know? Most people are not familiar with prophecies and fortune, but I hope that I can bring excitement to the students when they attend my lessons.

Lucas:
Well I certainly interested to start so I am sure many others are excited to begin too! What is the easiest part of the course?
Alliser:
I think the whole course is easy, actually. You know why? Prophecies and fortune is usually different for everyone. I can teach you the basics, but I can find something totally different than you, even though we're doing the same thing.

Lucas:
That is amazing though because then everyone can share their own opinions which isn't always accepted in most courses… What is the hardest part of your course?

Alliser:
Hm, the hardest part? I think the hardest part is that you have to wait for a new lesson every time! There is so much to learn and so much to do... It is always so fascinating.
Lucas:
I am impatient anyway so waiting was already difficult, such a tease! Any advice for those taking your course?
Alliser:
The best advice I can give you is that you open up to whatever you are going to learn. If you're very closed, prophecies and fortune won't be the course you'll shine brightest. We have to communicate with the higher spirits and therefore you need to be completely opened up towards those spirits. Of course you will get to know how to do that through the course and we'll start off pretty simple, but still. Once you've opened up you'll probably notice a lot of changing in your tasks and the way you attend my classes.

Lucas:
You might need to be patient with some of us, it might take some of us time to get to that point but we will definitely try our best!
And that is all we have this week! I hope that you enjoyed reading this and we would like to thank the wonderful Alliser Menethil for being a willing participant to our questions. We certainly hope that it wasn't a bother! Considering we have a lot of other subjects to go, if you have any suggestions of what you want to hear about next leave it below!

Member of the SoMe Team
---