Oh my goodness you guys it's been a hot minute since I've uploaded a Royal Advice. How in the world have you fared without me? However, there is no need to worry your dear selves because I am back in action. This time I'm going to be covering up and coming fashion trends that you need to watch out for! If you listen to my advice, you will be 100% in style this fall.
Trend #1: Animal prints.
Yes, you heard me correctly. I, too, was under the impression that animal prints were tacky and way out of style. But they are returning! And I must say, I'm kind of liking it. Zebra, leopard, cheetah? Yes, yes, yes. However, don't go overboard. Use the animal print as your statement and dress everything else down.
Trend #2: Gloss.
It makes my heart happy to see the high-shine fabrics being in style this season. Leather, vinyl, latex. It's all in you guys. You can even use a bold color such as a yellow or red. A leather coat, latex skirt, vinyl shoes. All will be sure to keep you in the trends.
Trend #3: Plaid.
This is just implied. It's a fall classic and it's back yet again. It's so easy to dress with plaid. Even the most casual of outfits can be spruced up into Fall with tying a plaid button up around your waist.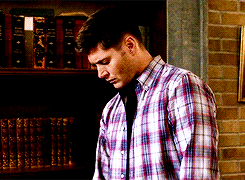 Trend #4: Boots.
These are essential, and there are several different varieties, all of which are in style this Fall. You can dress up a nice sweater and tight jeans with a knee-length leather riding boot or even a timberman hiking boot. There are also heeled ankle boots that can go well with a Fall colored dress. There are so many options!
Well, I hope these four trends help you out of you ever find that you are struggling with finding something trendy to wear. Stay warm and stay colorful! I'll see you again next month!
---
BEFORE WE GO, DON'T FORGET THAT THE SOCIAL MEDIA TEAM IS HIRING!
 If you would like to apply for the SoMe Team, you can find out how by clicking on the Social-Media club in the Clubs section in the North. If you do have any questions about this job, please send a raven to Sophia Cunningham.