---
---
Hello citizens of the Seven Kingdoms!
Today we have gathered here to celebrate our last affiliation post - for now! And last, but not any less important, I will introduce you to a universe that contains so much more than the name might make you think. World of Supernaturals is obviously based on the really popular TV show Supernatural, which, as we all know, is loved to be used for memes. Why you might ask? Well, not every show has as amazing characters, that are not only hilarious but also smexy… I get carried away!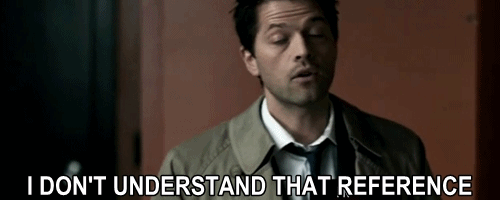 But not only Dean, Sam and of course Castiel (especially Castiel) from the show are fun and handsome to watch, no, on WoS you have your very own gorgeous Primordial Chestnut Almonds… no wait - Chester Almonte, a dhampir who is definitely not afraid to bite. Together with the beautiful Director Allison Brooks, he will guide you through the dangers and pleasures that come with fighting the misbehaving shitty supernatural creatures that think they can act up and fight the amazing team that got the back of their leaders and is looking forward to welcome each and everyone of you.
But who are those people you might ask? The first ones you will encounter are the Leaders of the different Factions Men of Letters, Nephilim, Hunters and the Mega Coven. You will become member of one of those and educate yourself in different classes as well as work to help your Faction to become the most powerful.
While looking at the classes to chose some to propose to you, I have to admit that I almost freaked out. They have so many amazing ones, that it was really hard for me to not run around in the Nexus and check them all out, but so far I can only say that Computer Science, Forensics, Demonology, Parapsychology or Art of Subterfuge (which I really have no idea what it is, but saying it out loud makes me laugh). If you want to be as professional as Dean, you should pay a visit at least.
 
You should seriously pay a visit and not only explore the Nexus, but the whole US to fight monsters with your family by your side, find relations that go beyond anything else and continue the legacy of the Winchesters. Alternatively you can take a look at Heaven or Hell, who does not want to know what those places look like?
Anyway, this was our little introduction to WoS and if we caught your interest, you should feel free to take a look around and while you are doing so, bring some beanies, the primordial loves them, I heard. We will see each other again on an indefinite day, depending when a new universe opens their gates. So farewell, my friend!
---
https://worldofsupernaturals.com