---
---
Welcome lovely World of Thrones users!
 
After a little break we have another Behind the Scenes for you and it is with someone you should all recognise considering she is around all the time. It is all about the marvelous Medea Darkwaters! After reading this, I strongly suggest you check out her and her lovely teams work in the Library.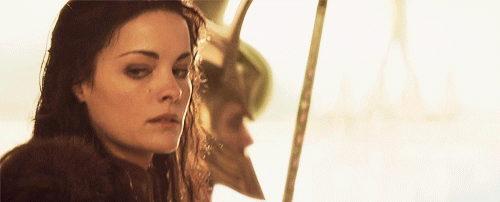 Sophia:
Can you tell us a little bit about yourself?

Medea:
First of all, thank you for having me here, this is fun! Behind Medea there is a nerdy 24 years old Italian girl that is trying to remain sane doing a phD in molecular medicine. I'm a biologist and a very enthusiast one, but at the same time my head is all the time deep into fantasy and story making, so that's a nice combo.

Sophia:
Wow, you are verrrrrrrrry smart! Are you left-handed or right-handed?

Medea:
I write with my right hand by I actually do many other things with my left hand, so I guess I'm just a potential ambidextrous waste.

Sophia:
You sound very, very skilled... If you could be any animal in the world, what would it be?

Medea:
Another hard question! I can't actually think at one animal. I'd love to be a raven, because they're magnificent dark beauties. They're highly intelligent and of course, they can fly! But on the other hand, I'd love to be a killer whale! They are so strong and again, very intelligent and strategic, and I just love to swim so much.
Sophia:
Guess a mixture of the two needs to be made then! What is your favourite food and why?

Medea:
This is definitely a hard choice, but I have to say that I love everything made with apples. Apple juice, apple pie, strudel… the whole lot!

Sophia:
Now I want apples… What is your favourite fandom and why?

Medea:
I'm into so many fandoms and I'm so into them, but maybe the one above all else is the Lord of the Rings one (comprehensive of everything Tolkien wrote of course). The world, the stories, the message… for me it's just pure beauty  ! 
Sophia:
 Not going to lie, I haven't seen anything related to that so I shall take your word for it! Why did you choose your job here? 

Medea:
 I joined this beautiful site basically as soon as I found out its existence. I love the Asoiaf world and I have quite some knowledge about it. And considering how much I like to write, trying to become a scholar was an obvious choice for me. Now that I have the opportunity to be the coordinator for the library and the wonderful scholar that we have in the site, I have to say that I'm incredibly happy, because not only I can still write books myself, but I also get to help other's doing the same. 
Sophia:
 That is beautiful, I am glad that you enjoy it so much. Lastly, anything important you want to say? 

Medea:
 I just want to say that I feel blessed to have found such wonderful people here. I'm having a great time and I really hope that everyone is having fun here like me. Every day I see this site growing and I can't wait to see how it will be in the future! 
That is once again all we have for you on this week's behind the scenes! I hope you enjoyed reading this, feel free to suggest who to do next down below. I would also like to thank the marvelous Medea for taking part! See you next time,

Member of the SoMe Team
---